Media Partners
All Conference Alert is all-in-one academic conference listing & promotion platform. You can find all the details such as conference dates, venue, agenda, organizer, & their contact details for leading academic conferences, seminars, webinars, workshops & associated events on All Conference Alert. We provide leading academicians, scientists, industry peers & research fellows a platform to share the latest research & information in respective industries to like minds.

Whether it is a national conference or international conference, All Conference Alert brings you latest & upcoming conferences across 150+ academic subjects from 130+ countries. You can even sort the conferences by date, month, & popular cities such as New York, San Jose, Delhi, Bangalore, Mumbai, Singapore, & Kuala Lumpur etc. Register with All Conference Alert & get free alerts for conferences of your interest today. Happy conferencing!
---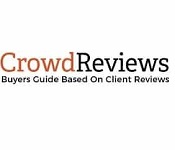 CrowdReviews.com is a transparent online platform for determining which hosting products and services are the best based on the opinion of the crowd. The crowd consists of Internet users which have experienced products and services first-hand and have an interest in letting other potential buyers their thoughts on their experience. CrowdReviews.com is driven by an algorithm allowing for both customers and providers of products and services to understand how the rankings are determined. The service can be used by potential buyers to learn more about their vendors prior to making a purchasing decision.
---